Here's Everything You Need To Know About Cleaning During COVID-19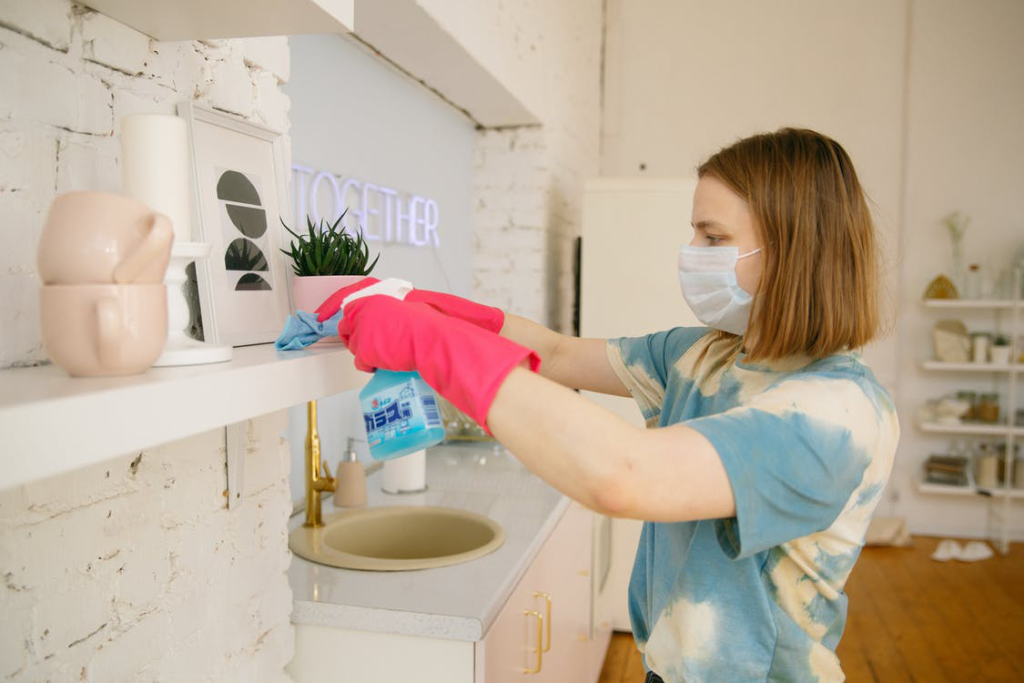 While living through the pandemic, we've been requested to follow an endless list of guidelines to stop the spread of COVID-19. You need to follow these personal hygiene and cleaning guidelines so that you and your family stay protected from the virus.
And if you are a frontline worker, you need to be extra careful not to bring the virus home to your family.
The following are some cleaning guidelines that you need to follow during COVID-19:
Wear Protective Gear
As a homemaker, you need to protect yourself before protecting your family. You need to wear protective gear while you're cleaning, for one. This includes aprons, masks, face shields, and disposable gloves.
You also need to wash your hands thoroughly once you're done cleaning. If need be, you can take a shower after a deep cleaning session.
Ventilate The Room Before You Clean
CDC recommends that you allow fresh air in every once in a while. You can open the outside windows and doors before you start to clean to achieve this. You could also use ventilating fans to enhance air circulation in the area you're cleaning and disinfecting.
Disinfect After Cleaning
You can use a detergent or a solution of soap and water to remove grease, germs, dirt, and dust. Once the surface has been wiped clean, you can spray it with disinfectant. You should wait a few minutes before wiping it down.
Remember to use a different towel for each guest in case you aren't using disposable wipes.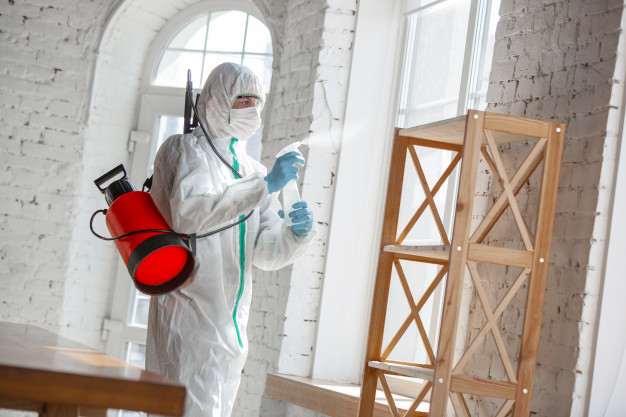 Don't Touch Your Face While Cleaning
Even with protective gear on, you might end up touching your face unconsciously. You need to remember that you're cleaning commonly touched surfaces that are susceptible to holding the virus—touching your face while cleaning can easily lead to you ingesting these germs.
Hence, you should not touch your nose, mouth, or eyes even when you have your gloves on.
Don't Forget The Porous Surfaces
While you may be busy cleaning commonly touched surfaces, you also have to remember more porous ones like sofas, drapes, and rugs. These can also hold on to the virus for a long time.
If you're looking for professional cleaners who can help you with carpet, floor, and upholstery cleaning, get in touch with the experts at Service Master Colorado! We provide residential cleaning services in Steamboat at competitive prices.
We also offer the best mold remediation and fire damage restoration services. You can visit our website to learn more!