Upholstery Cleaning
The furniture makes up a large part of the appearance of a room as its style heavily factors into the design.  When furniture upholstery becomes discolored or dirty from consistent use, this can affect the overall appearance of the space and shorten the life of your furniture.  Dirt and other debris gathers in the upholstery fabric with use and this accumulation not only causes stains and discoloration, but also eventually leads to deterioration.  ServiceMaster Cleaning and Restoration by SteamExpress provides professional upholstery cleaning services for homes and businesses in Routt, Moffat, and Grand counties, including Steamboat Springs, Craig, Grand Lake, and surrounding areas.  We use advanced cleaning methods and equipment to clean and restore all types of furniture upholstery.
Residential Upholstery Cleaning
In your home, the furniture upholstery can gather dirt and debris rather quickly, especially if your pets are using the furniture too.  In addition to staining and discoloration, hard soil can cause deterioration of the upholstery fabric because it is abrasive against the surface with direct contact.  Our technicians can effectively clean any type of upholstery fabric with our innovative cleaning methods, products, and equipment.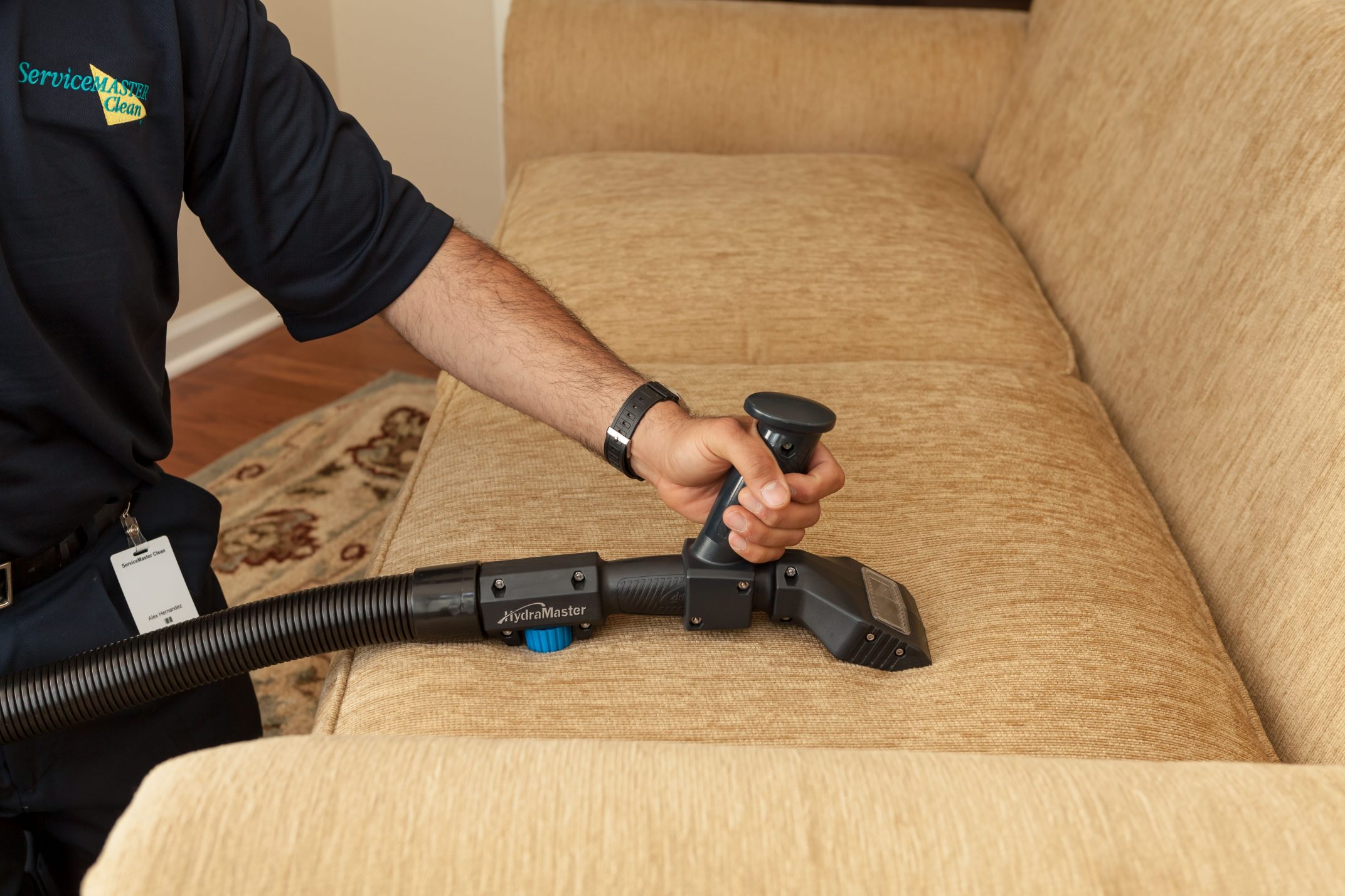 Our residential upholstery cleaning services include the following steps:
Spot treatment and vacuuming
Cleaning and rinsing with hot water extraction
Washing and polishing of the frames